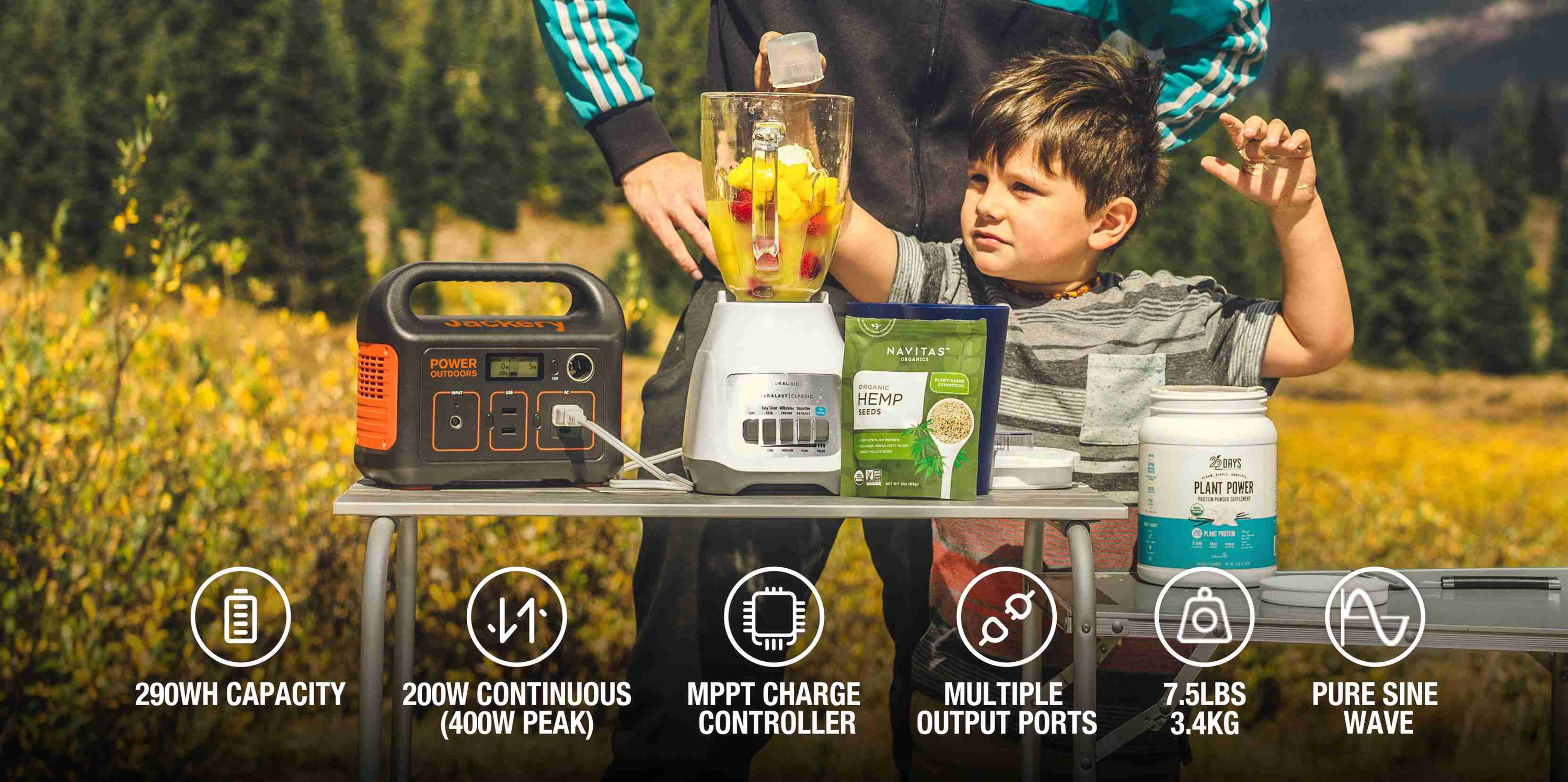 POWER FOR MULTIPLE DEVICES
Pure sine wave AC outlet at 200W
290Wh(20.3Ah) lithium battery
12V car port and 2* USB ports
4 appliances charge simultaneously
Note that the total rated wattage should be under 200W (surge 400W). If the device power is outside this range, the Explorer 290 may shut down.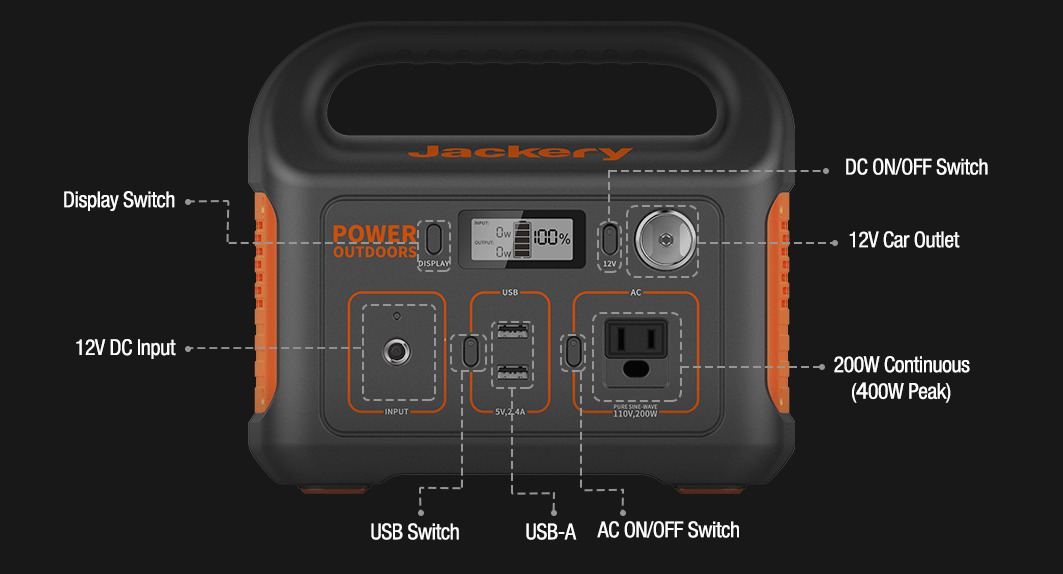 GIVE YOUR APPLIANCES MORE RUNNING TIME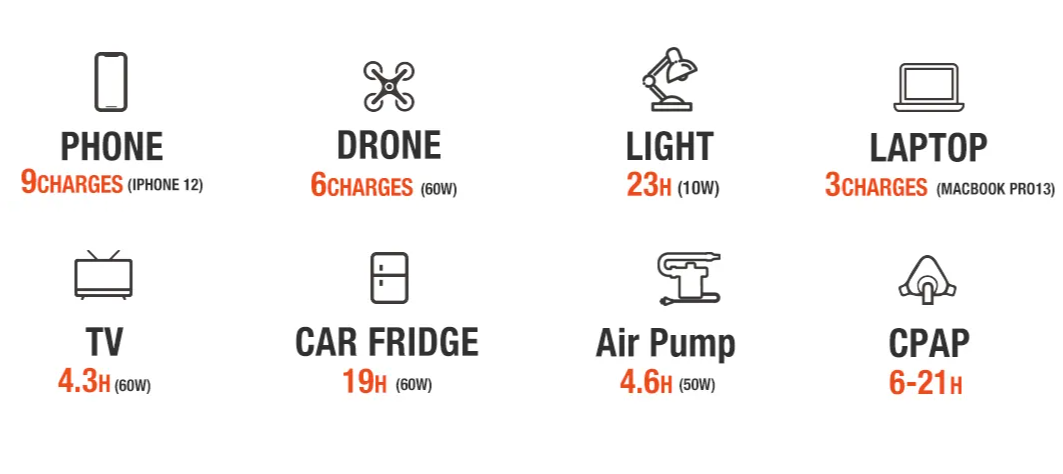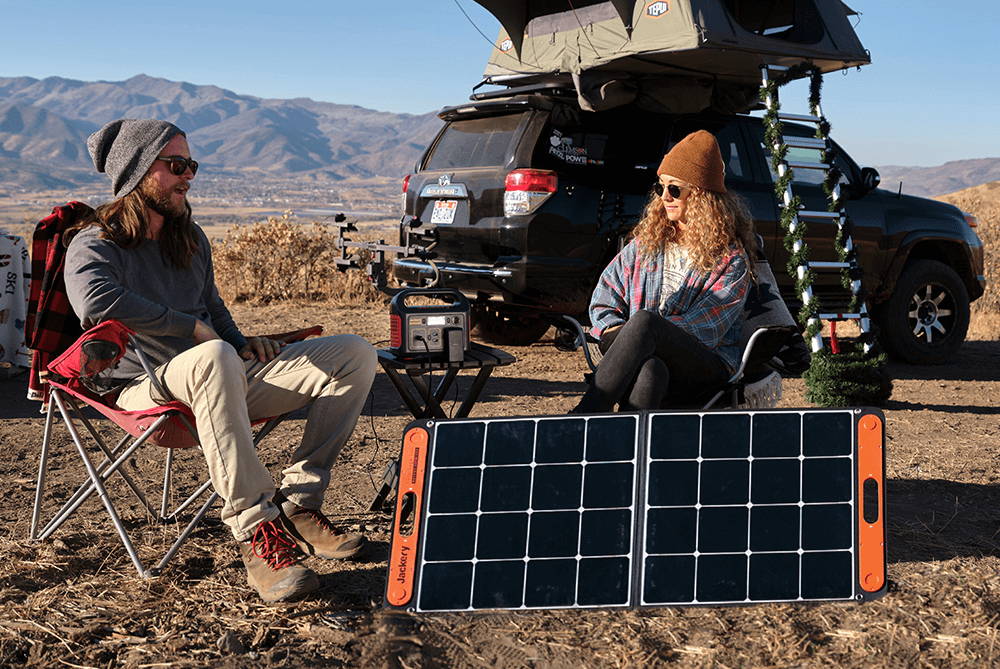 THREE FLEXIBLE RECHARGING WAYS
Recharged by SolarSaga 100W within 5 hours
Recharged by AC outlet in 6 hours
Recharged by 12V car outlet within 6.5 hours
By constantly monitoring your solar panels' voltage and current output, the built-in MPPT adds up to 23% more solar recharging efficiency.
Please Keep the Following in Mind While Solar Recharging:
1. Recharging time varies depending on location, temperature, weather, etc. Therefore, the actual recharge time may be different.
2. Keep your portable power station away from heat and direct sunlight to extend its life span during recharging.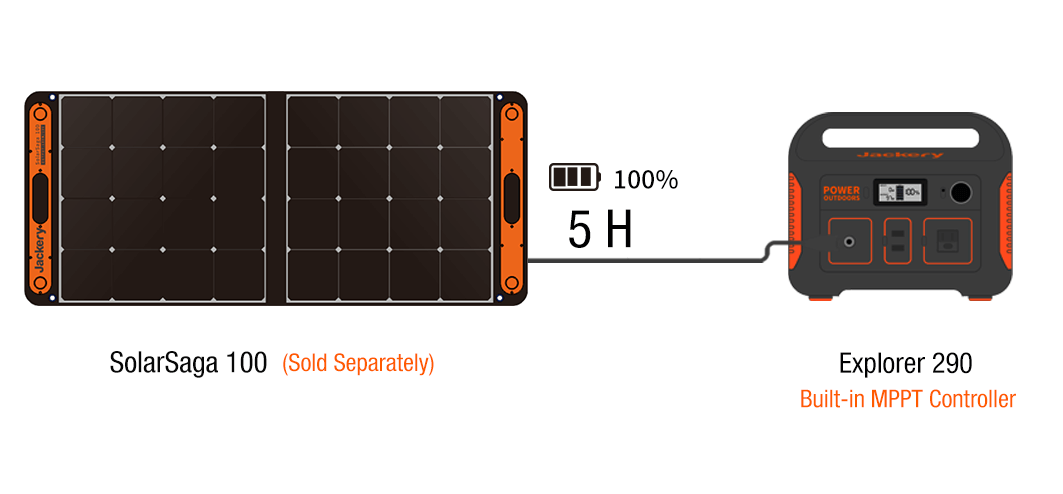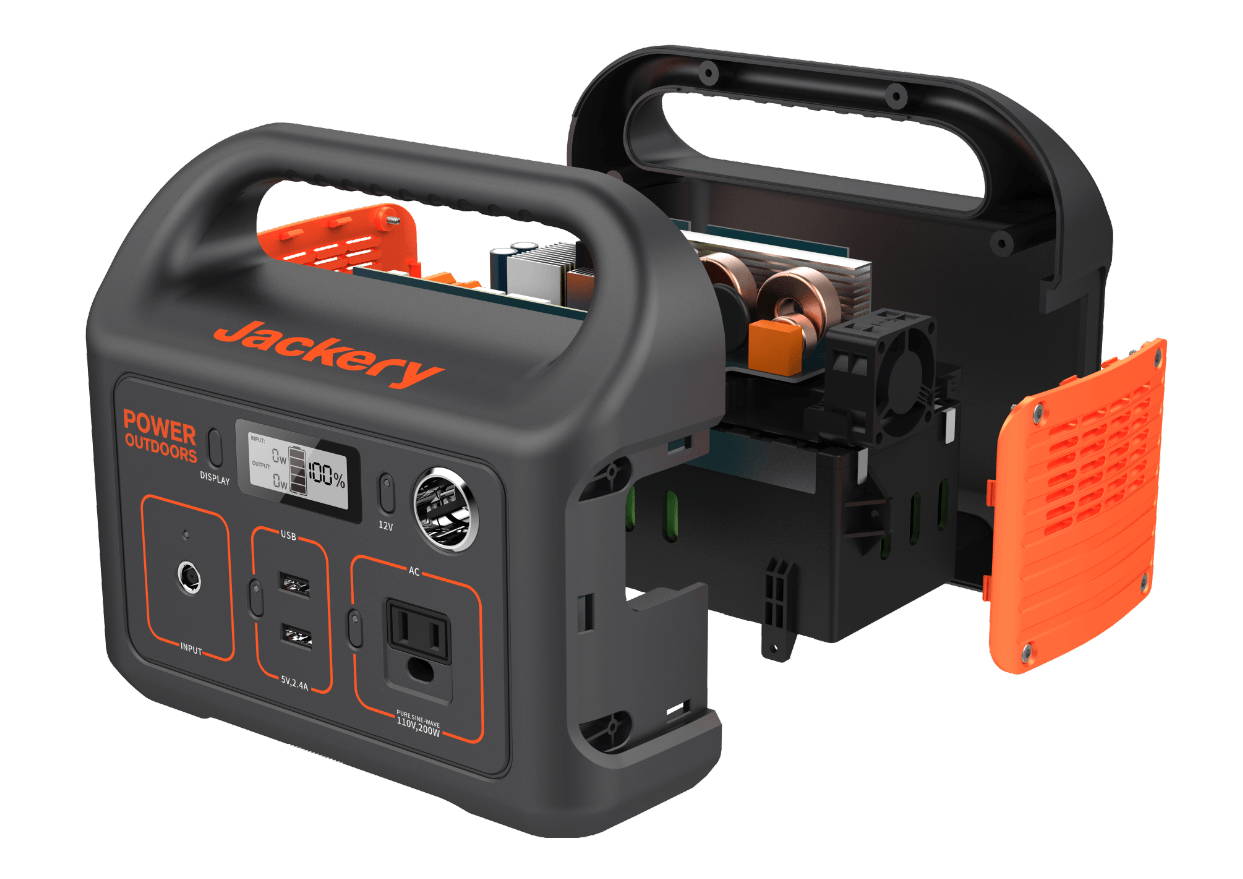 A battery management system (BMS) enables short circuit protection, voltage control, temperature control, and more advanced safety operations. Other enhanced safety features include:
LCD screen with charge/discharge and battery life status
On/Off switch with indicator light for output ports
Equipped with Lithium Nickel Manganese Cobalt Oxide (NMC) battery, the same type of battery that Tesla uses in their Powerwall units.
POWER OUTDOORS FOR THE WHOLE FAMILY
RV CAMPING/FISHING/OFF ROAD/HUNTING/BACKYARD GETAWAY/EMERGENCY
With compact and easy-to-use design, Jackery Explorer 290 is made for when you're on-the-go and ideal backup power for home and office.It has enough power to run many of your personal electronics such as digital cameras, laptop, drone, mini cooler.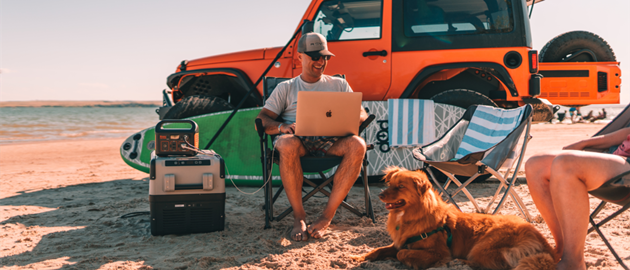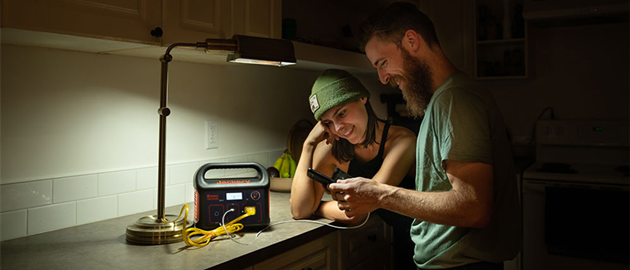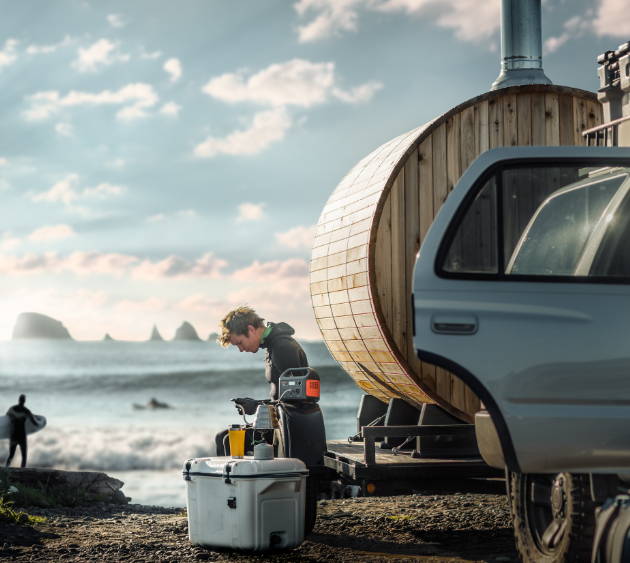 Capacity:
Cell Chemistry:
Lifecycle:
Management System:
290Wh (14.4V, 20.3Ah)
Li-ion NMC
1000 cycles to 80%+ capacity
BMS, Over Voltage Protection, Short Circuit Protection
AC Output:
USB-A Output:
Car Output:
DC Input:
110VAC, 60Hz, 200W (400W Surge Peak)
5V, 2.4A
12V, 10A
12V-30V (65W Max)
AC Adapter:
12V Car Adaptor:
SolarSaga 100W Solar Panels:
6 Hours
6.5 Hours
5 Hours
Weight:
Dimensions (LxWxD):
Operating Usage Temperature:
Certification:
Warranty:
7.5 lbs (3.4 kg)
9.1 x 5.2 x 7.7 inches (23 x 13.32 x 19.5 cm)
14-104F (-10-40℃)
FCC, ROHS, UN38.3
24 Months